SEPTEMBER 2009 FLOODING

Home
DATA CENTER
INFORMATION CENTER
USGS IN YOUR STATE
USGS Water Science Centers are located in each state.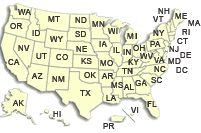 September 2009 Flooding: Peak Gage Heights and Streamflows
Many days of continuous heavy rain in mid-September resulted in record flooding in many parts of Georgia, especially in north Georgia and the Atlanta region. The rains produced streamflows of record proportions. Listed below are the peak gage heights and streamflows for selected streams during the storm.
Data are provisional and subject to review and change.
Download this data in an Excel file.
Peak gage heights and streamflows, Sept. 21-22, 2009
USGS Site ID
Site Name
Peak Streamflow
(cubic feet per second)
Peak Gage Height
Date of Peak
02204070
SOUTH RIVER AT KLONDIKE ROAD, NEAR LITHONIA, GA
13,800
13.55
9/21/2009
02204130
HONEY CREEK AT GA 212, NEAR CONYERS, GA
2,730
9.52
9/22/2009
02205522
PEW CREEK AT PATTERSON RD, NEAR LAWRENCEVILLE, GA
--
15
9/21/2009
02207120
YELLOW RIVER AT GA 124, NEAR LITHONIA, GA
17,100
27.47
9/21/2009
02337185
NO BUSINESS CREEK AT LEE ROAD, BELOW SNELLVILLE, GA
--
8.83
9/21/2009
02207220
YELLOW RIVER AT PLEASANT HILL ROAD, NR LITHONIA,GA
21,000
25.54
9/22/2009
02207335
YELLOW RIVER AT GEES MILL ROAD, NEAR MILSTEAD, GA
19,400
22.53
9/22/2009
02208050
ALCOVY RIVER NEAR LAWRENCEVILLE, GA
--
8.28
9/21/2009
02208130
SHOAL CREEK AT PAPER MILL RD, NR LAWRENCEVILLE, GA
771
13.12
9/21/2009
02208150
ALCOVY RIVER AT NEW HOPE ROAD, NEAR GRAYSON, GA
6,510
13.87
9/21/2009
02218565
APALACHEE RIVER AT FENCE ROAD, NEAR DACULA, GA
--
8.56
9/21/2009
02334480
RICHLAND CREEK AT SUWANEE DAM ROAD, NEAR BUFORD,GA
1,610
7.27
9/21/2009
02334578
LEVEL CREEK AT SUWANEE DAM ROAD, NEAR SUWANEE, GA
1,830
11.6
9/21/2009
02334620
DICK CREEK AT OLD ATLANTA RD, NEAR SUWANEE, GA
1,480
11.72
9/21/2009
02334885
SUWANEE CREEK AT SUWANEE, GA
7870
14.3
9/21/2009
02335000
CHATTAHOOCHEE RIVER NEAR NORCROSS, GA
14,900
14.51
9/21/2009
02335350
CROOKED CREEK NEAR NORCROSS, GA
--
14.59
9/22/2009
02335450
CHATTAHOOCHEE RIVER ABOVE ROSWELL, GA
21,100
11.96
9/21/2009
02335757
BIG CREEK BELOW HOG WALLOW CREEK AT ROSWELL, GA
6,370
15.41
9/22/2009
02335815
CHATTAHOOCHEE RIVER BELOW MORGAN FALLS DAM, GA
30,900
826.96
9/21/2009
02335870
SOPE CREEK NEAR MARIETTA, GA
9,400
18.29
9/21/2009
02335910
ROTTENWOOD CR AT INTERSTATE N PKWY, NR SMYRNA, GA
4,840
11.74
9/21/2009
02336000
CHATTAHOOCHEE RIVER AT ATLANTA, GA
40,900
28.12
9/22/2009
02336030
N.F. PEACHTREE CREEK AT GRAVES RD, NR DORAVILLE,GA
3,590
12.93
9/21/2009
02336120
N.F. PEACHTREE CREEK, BUFORD HWY, NEAR ATLANTA, GA
6,140
18.57
9/21/2009
02336300
PEACHTREE CREEK AT ATLANTA, GA
9,050
22.91
9/21/2009
02336360
NANCY CREEK AT RICKENBACKER DRIVE, AT ATLANTA, GA
--
14.69
9/21/2009
02336490
CHATTAHOOCHEE RIVER AT GA 280
42,300
35.98
9/22/2009
02336526
PROCTOR CREEK AT JACKSON PARKWAY, AT ATLANTA, GA
6,240
14.93
9/22/2009
02336635
NICKAJACK CREEK AT US 78/278, NEAR MABLETON, GA
5,090
19.85
9/21/2009
02336728
UTOY CREEK AT GREAT SOUTHWEST PARKWAY
--
27.89
9/22/2009
02396870
POWDER SPRINGS CREEK NEAR POWDER SPRINGS, GA
8,420
19.82
9/21/2009
02336968
NOSES CREEK AT POWDER SPRINGS RD, POWDER SPRINGS, GA
--
23.2
9/22/2009
02336986
OLLEY CREEK AT CLAY ROAD, NEAR AUSTELL, GA
--
27.4
9/22/2009
02337000
SWEETWATER CREEK NEAR AUSTELL, GA
31500
30.8
9/22/2009
02337170
CHATTAHOOCHEE RIVER NEAR FAIRBURN, GA
63,900
30.65
9/22/2009
02337410
DOG RIVER AT GA 5, NEAR FAIRPLAY, GA
59900
33.8
9/21/2009
02337500
SNAKE CREEK NEAR WHITESBURG, GA
10,900
17.3
9/21/2009
02338000
CHATTAHOOCHEE RIVER NEAR WHITESBURG, GA
60,900
29.84
9/23/2009
02392780
LITTLE RIVER AT GA 5, NEAR WOODSTOCK, GA
16,100
20.8
9/21/2009
02392950
NOONDAY CREEK AT HAWKINS STORE RD, NR WOODSTOCK,GA
12,200
17.2
9/21/2009
02392975
NOONDAY CREEK AT SHALLOWFORD ROAD, NR WOODSTOCK,GA
11,300
19.66
9/21/2009
02393377
BUTLER CREEK AT MACK DOBBS ROAD, NR KENNESAW, GA
6,760
14.27
9/21/2009
02413000
LITTLE TALLAPOOSA RIVER AT US 27, AT CARROLLTON,GA
6,520
17.05
9/21/2009